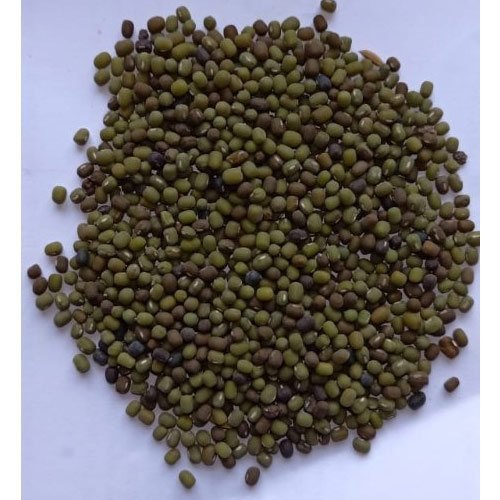 Mung bean is also known as green bean, mung, green gram, moong dal, mash bean and golden gram. It is the kernels of Vigna radiata and is highly consumed lentil in India, Bangladesh and Pakistan. It is available in other varieties as well. When splitting the bean is green in colour with husk but is yellow coloured when the shell is removed. This dal is small, ovoid and green in colour. The English word mung is derived from a Hindi word. Massive quantity of Green Moong Dal Export from India.

Nutritional value
Moong dal is rich in calcium, potassium and Vitamin B complex. The fibre content helps in maintaining digestive health and prevents constipation. Also, the fibre content helps to check the cholesterol levels. It is highly recommended to use green Moong Dal at least thrice a week. Also, it is advised by many doctors across the globe to serve moong dal to the sick person at home, due to its nutritious profile and easily digestible nature. This advice has led to an increase of Green Moong Dal export from India

Health benefits of Moong dal
Moong dal is a potent beauty agent. It is used in beauty regimen to make the skin glow and to deal with various skin problems like acne and dry skin. Moong dal flour is used as a face pack with milk and turmeric, to have a glowing, flawless complexion. Suntan is also effectively removed with the regular use of moong dal packs. It is an excellent exfoliating agent and can be used to remove dead skin cells.

Help reduce body fat.
Moong dal is relatively easy to digest when compared to Tur dal. It is an excellent source of protein and dietary fibre. These two components help control hunger. Thus, the overall intake of calories can be limited. It is nutritious and is helpful to reduce total body fat, especially belly fat. It is low in fat content too.
Green Moong dal contains soluble fibre and resistant starch, which can help improve digestive health. The carbs in this dal are also less likely to cause flatulence than those of other legumes.

High Antioxidant Levels Reduce Chronic Disease Risk
Moong dal contains several healthy antioxidants, including flavonoids, caffeic acid, cinnamic acid, phenolic acids, and more. Antioxidants help counterbalance potentially harmful molecules known as free radicals.

If present in high amounts, free radicals can interact with cellular constituents and wreak havoc. This damage is linked to chronic inflammation, heart disease, cancers and other diseases.
As per various studies, it has been found that antioxidants from green moong dal can neutralize free radical damage. The growth is associated with cancer growth in lung and stomach cells.

Where to buy green moong dal?
This variety of lentil is readily available in the market. You can even buy the suppliers online. Various suppliers provide high-quality green moon dal online. From them you can buy them in bulk quantity as well with time stipulated delivery. Following are the benefits if you buy it from Green Moong Dal Exporter from India:#mce_temp_url#
• Huge amounts of green moong dal at competitive prices
• Carefully cleaned and assorted rice
• Premium quality dal in safe packaging
• Agriculturally tested and quality checked
• Sourced directly coming from farmers
This entry was posted on July, 30, 2020 at 14 : 57 pm and is filed under Green Mong Dal. You can follow any responses to this entry through the RSS 2.0 feed. You can leave a response from your own site.