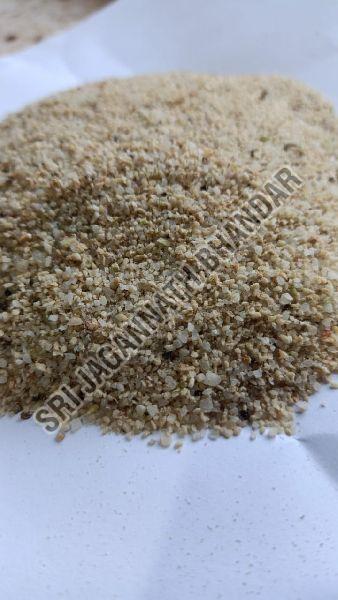 Particles of rice grains are usually termed as broken rice. Particles of rice grains are usually termed Split rice. The rice grains are fragmented/broken either through drying, transport or drying processes. Broken grains are isolated by mechanical separator and graded by scale from the whole grains.

Broken rice is split and not marked faulty. Their nutrition is equivalent to that of whole rice. Even if both germs and bran are present in the broken rice, Pin broken rice has nourishing effects like brown rice, and if none is left, it can nourish itself as white rice.

What is broken rice?
Broken or ground rice refers to the rice grain pieces produced by frying. This substance has the same chemical structure as the white rice and is extracted after the polishing process. As a food, its main components are carbohydrates and are primarily energetics in nature. The use of animal fodder is popular. It is also used in food processing for young animals and pets (early weaning). It is pleasant, simple to use and rich in calories.

It is ideal for all kinds of cattle and its abundant caloric value and its low value of fibre make it especially suitable. Rice is heat handled for dogs and piglets, which helps mitigate the incidence of pathogenic enteric conditions, and has positive effects on the bowl hygiene and purity of the faeces. Boken rice is sometimes used with barley blended in the brewing industry.

Broken rice uses:
Milling of broken rice
The broken rice that originates from a rice huller becomes brown whole grain and the broken rice that originates from a grain becomes white. On milling, Asian rice or paddy rice, 50 per cent whole rice, 16 per cent broken rice, 20 per cent husk, 14 per cent bran and meal are made. Yet, African rice seems to have more fragile grains; thus it leads to higher breakage.

Human consumption
Because of the difference in the form and structure of grains, broken rice has a varied and smoother texture than unbroken rice and readily absorbs flavours. It requires less effort to prepare and uses less fuel, which is used to make rice porridges and conges, which takes more time to cook. The broken rice is cheaper and the poor usually eat it.

Industrial uses
Brewers use a little pin broken rice to produce beer. The pet food manufacturing sector uses this process. It is also used for animal feeding and aquaculture. Broken rice is used to produce starch that is used in the manufacturing of laundries or for clothing, cosmetics or textiles.

Final Words:
The white rice grains broken through the milling procedure are categorised as broken rice throughout the milling method. Pin broken suppliers in India deliver a quality Broken Rice product, which is a further rice milling industry by-product. They have identical nutritional content as all rice and low economic value as all rice. They also provide these in different packaging sizes according to market requirements. They also ensure that they are in accordance with business regulatory standards and that they are adulterated.
This entry was posted on February, 24, 2021 at 10 : 19 am and is filed under Pin Broken Rice. You can follow any responses to this entry through the RSS 2.0 feed. You can leave a response from your own site.